Every Day with Jesus Plan
---
Psalms in 30 Days – 3 Day Sample Reading Plan
Discover a centuries-old approach to reading the Psalms, following a "Morning," "Midday" and "Evening" pattern for praying three times a day. This 3-day sample of a journey through the Psalms features other songs from the Bible, confessions of faith, and written prayers from faithful Christians who have gone before us.
---
90 Day Plan
Read the Bible cover to cover in as little as 30 minutes a day. This 90-day plan (including 2 "grace days") gives you a bird's eye view of the whole Bible.
---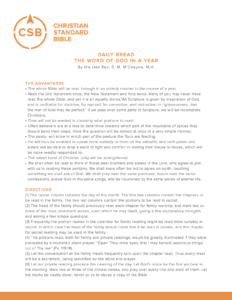 1-Year Plan
With this plan, you'll see God's redemptive story unfold from Genesis to Revelation over the course of the year.
---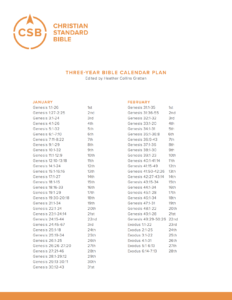 3-Year Plan
Take time to savor the truths of Scripture with this three-year plan, which will take you through the entire Bible with short daily passages.
---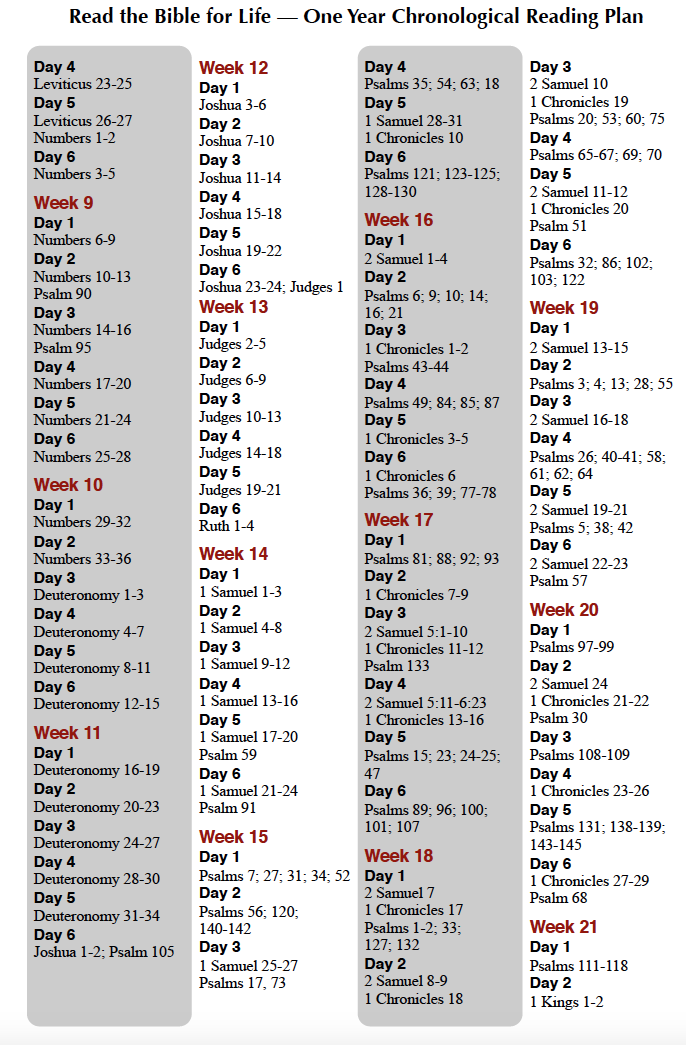 Chronological Plan
Read through the Bible chronologically in one year.